Windsurfing
Wind Adventures is operate windsurfing in St MArtin since 1992 and is the largest windsurfing center with JP boards and Neil pryde sails
Windsurfing Rental prices
You can rent your board weekly, and we recommend you to extend your rental for a "All you can do" pack (only 10% more): you will have access to stand up paddle, surfboards, sea surf and hobie cat.
Super Ride 132 FWS
Supersport 137 pro ed
Hydrofoil 135 pro edition-
Freestyle wave 84 Pro -
Freestyle Wave 101 l Pro ed -
All ride ES 96 l
X-cite ride 146 Pro Ed
X-cite ride 158 FWS
Supersport 136 Pro ed
Supersport 124 Pro ed
Magic Ride FWS 119 l
Magic ride 104 ES -
Magic Ride 132 ES -
Magic Ride 142 ES -
Magic ride 111 FWS -
Magic ride 118 pro ed -
X cite ride 145 ES EVA -
Beach 225 - Nova 240
All Neil pryde riggs from 1,9 sqm to 9,5 sqm (Fusion, Ryde, Combat, Hornet)
See rates for windsurfing advanced (shortboards)
See rates for beginners/intermediate boards
Windsurfing rental + 4 x 1 hour windsurfing lesson
TRY WINDFOILING
We do offer windfoiling. Discover the magic of flying on a windsurf board (a lesson is required first) from 8 knots.
INCLUDED
Harnesses, lifejackets are included in the rental.
Vela Lesson Programs
All our instructors are selected for their proficient instruction. They are all french certified but speak english. Wind adventures is the largest school in St Martin with 3 windsurfing instructors.
Lesson plans to fit your needs
Windsurfing Lessons
BEGINNERS CLASS LESSON 1
introduction to windsurfing- Learn about the wind, rules and how to control your board using the rope tacj or the rope jibe - On and off water instruction
Level 2 - Long board sailing - Learn long board maneuvres like the power tack, clew first jibe and beach start - Your instructor is on the water with you every step of the way
The basics, balance, sailing position
How to tack
How to change direction
How to come back to the starting point.
INTERMEDIATE CLASS
You will learn :

How to sail upwind
How to use the harness
How to jibe in light winds
How beach start
ADVANCED LEVEL
Short board sailing - Hook into your harness and get into the footstraps - Go from plowing through the water like a cruise ship to planning like a speed boat! Your instructor sails along side of you and gives immediate feedback for faster learning
Jibing - our instructors will work wirh you on all the sailing skill progression of jibing, wether clew first or duck jibe, through simulator work and water practice-
Also rent a windsurfing board for the week and take 4 private lessons (1 hour each). Book now....
Foiling
Foiling is fun and addictive, creating amazing sensations of freedom whilst flying silently above the water. Everyone that has tried foiling has only positive things to say about it. Are you tempted to be able to fly above the water even with light wind? If so, choose one foiling discipline below and come fly with us.
Wing Foiling
Wingfoil is a new fascination and type of surfing. It combines different types of surfing into a new water sport. A bit of surfing, a bit of windsurfing and a little bit of kitesurfing and the combination is perfect. It is easy and for everybody, after only 2-3 lessons, you will be able to fly above the water!
Wing Foiling Rental Prices
We offer the best equipment adapted to the wind conditions. As we usually have 13-15 knots, big wings and buoyancy is needed.
We do rent Cabrinha And Takuma gear
WING: Crosswing 2 4,5,6 and 7 sqm
Wingboard: Takuma TK 95 , 100, 110, 125, 130, 160 liters
Cabrinha MAcro 5'4 ft 98 liters - Cabrinha X fly 130 liter 6'10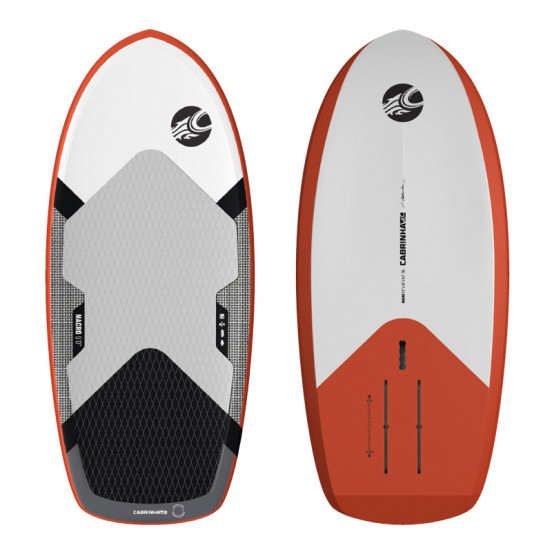 FOIL: Fusion Hybrid
MAst 70 or 90 cm
Front wing : 1950 ; 1600 or 1300 cm - Stab 220 ou 300
You can also add a upwind taxi drop off if you want (10 €)
BOOK a WINGBOARD ONLY (+ foil) weekly 265 €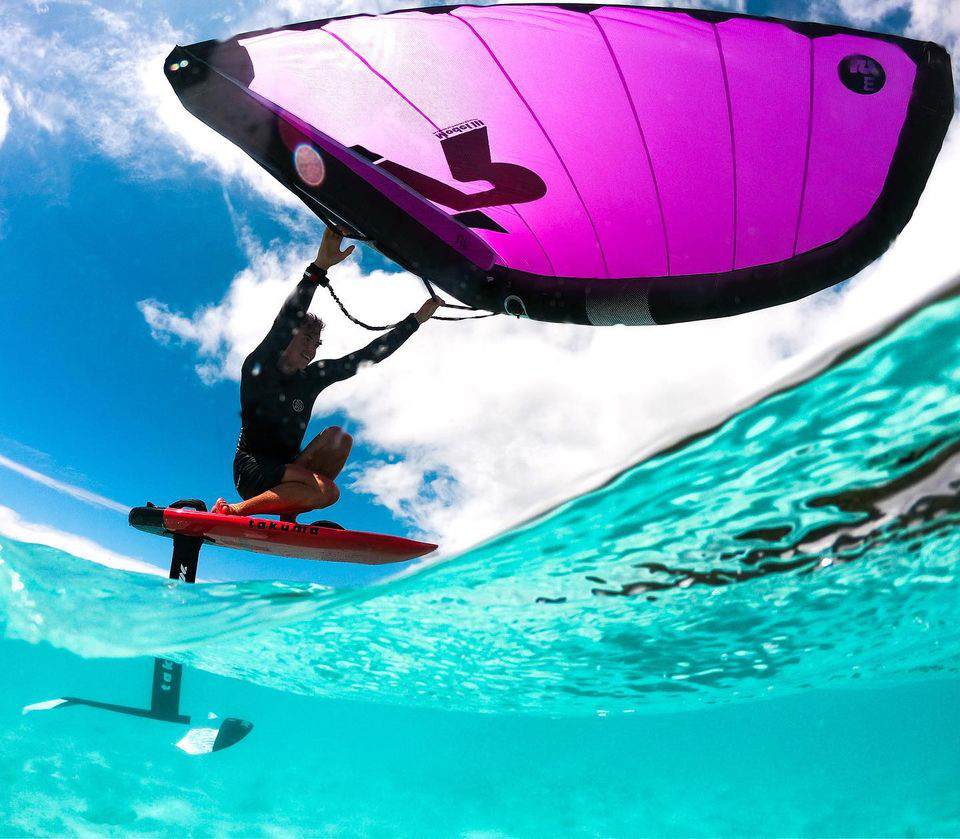 Book you Wing Foil gear
You can also book the board and foil only if you wish
Wing Foil Lessons
You will learn how to use the wing first on a paddle board.Wing control and balance on the board. We will take you in the lagoon with a motorboat and you will do a downwinder to the schooL. Once you are able to ride crossind r upwind, you will be ready for the Wingfoil. Once you know how to control the wing, you will have to control the foilboard. We can use a motorboat to teach yu how to control the foil in the air (or efoil if you whish). Then, you will have to cordinate both, wing and board.
Windsurf Foiling
Windsurf foiling is the latest evolution of windsurfing. It makes the board so much more efficient that you can sail even in light winds with a small sail, without the need of a harness to hold the sail pressure.
Windfoiling brings you the "flying above the water" sensation of the foil, in the new trend of windsurfing. Windfoiling will be the new Olympic version of windsurfing.
Wind Foiling Lesson
Windfoil from 8 knots, dicsover how to fly with a windsurfing board. After a one hour lesson, you should be able to start foiling. we do have The Neil Pryde Alloy Aluminium foil
After 1 hour lesson, you should be able to ride in Orient bay
Wind Foil Rental
We do rent the Neil Pryde Alloy (aluminium and intermediate fil) and Neil Pryde F4 (advanced full carbon foil)
We also have the JP Hydrofoil 135 and 155 liters (full carbon)
SUP Foiling
Sup foiling is a new way to ride small wave and to go air easily, and using a paddle to gain speed to take off. The volume of the board allows you to start directly standing up while rowing with the paddle to catch a wave.
SUP Foiling Prices
Try our new Takuma foil, we do have sup foil for waves and sup downwinder
We also organize downwinders, the best way to enjoy ST Martin Sup foiling. 2-3 days sup cruises also available
Kitesurfing
Saint-Martin's first and largest kite school since 1999. Our professional team set the highest standards for kiteboarding instruction in Orient bay and offers the best and most modern equipment available from Cabrinha. Kite cruises aboard a 38 ft catamaran and kite trips and downwinders also available. Duty free Cabrinha gear at our kite shop.
Kiteboarding Lessons
Our offers
Kitesurf lesson private coaching
SUP
Discover Stand up paddle and the islands around St Martin: Pinel island,, Tintamare island, Green Cayisland or St Barth'. Stand Up Paddleboarding (SUP) is the fastest growing sport across the world. You don't need waves or wind to propel yourself, you can do it on any open water. SUP is a fun, friendly, social, and a great activity for everybody with all fitness level. It can become a excellent workout on both flat water and in the waves.
STAND UP PADDLE TRIP TO PINEL ISLAND
Pinel island: One day in Pinel - After a 30 minutes paddling in Orient bay, the instructor will take you to Pinel island (Motorboat assistance). You will spend the rest of the day in Pinel with your SUP. We will pick you up in the afternoom
S.U.P TRIP TO TINTAMARE ISLAND
Discover the island of Tintamare and sup around the coastline and among the sea-turtles. No previous experience needed. Tour with instructor (motorboat)
Discover stand up paddle, paddle alongside the coast among sea turtles. Look for dolphins in winter. Snorkel with sea turtles. Incleuded; Snorkeling equipment, water. Excursion aboard a motorboat with instructor. Families welcome.
Book Now (4 people minimum for this trip)
See the sea birds in Tintamare Looking for sea turtles and dolphins
No previous experience needed
Giant SUP trip: a trip for up to 6 people to discover Tintamare. Downwing from Tintamare to Pinel island possible. A 3 hours tour with instructor, motorboat assistance.
ST BARTHELEMY 2 DAYS SUP TRIP
Sail to St Barth island and sup in Colombier or supsurf in St Jean. A 2 days private cruise with skipper (4 double berth available).
STAND UP PADDLE RENTAL
Rent a sup to go on your own to Pinel island or Green Cay island We also deliver anywhere on the island for charter boats or villas.
We do rent JP australia and Bic sup, any size and program. More than 30 SUP available.
JP Hybrid 11'6 ft - JP Fusion 10'2 - JP Fusion 10'6 - JP Race pro 12'6 - JP Wide boady 10'6 - JP Race inflatable 12'6 - Bic Wing 11 '- Bic Wing 12'6 - Bic Windsup -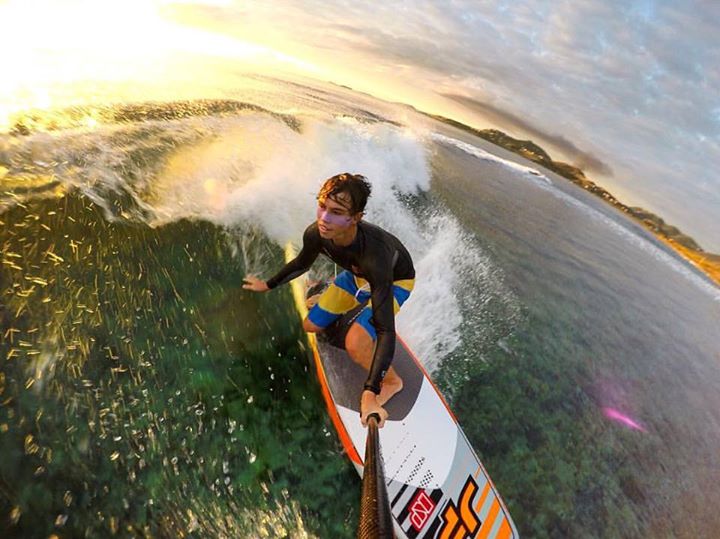 Sup in Galion Bay
GIANT STAND UP PADDLE EXPERIENCE
Try a Giant paddle, up to 8 people, a fun and easy way to discover the islands.
Trip to Tintamare island: 3 hours trip to Tintamare island for up to 6 people including a giant Sup, with instructor. Dwonwind from Tintamare to Pinel Island possible. No previous experience needed.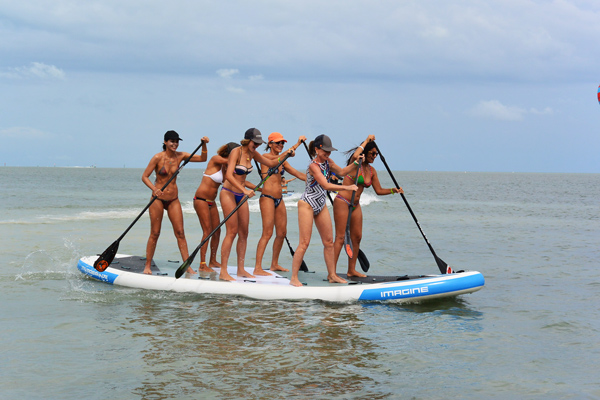 Trip to Pinel island: Ride to Pinel island (8 people maximum) and spend the day in Pinel. The instructor will come and pick you anytime in the afternoom
Giant SUP rental: 1 day rental to ride to Green cay island and Pinel island. go on your own, up to 8 people
SUP clinic and downwinders
Discover our SUP clinic and Tintamare downwinders (everyweek)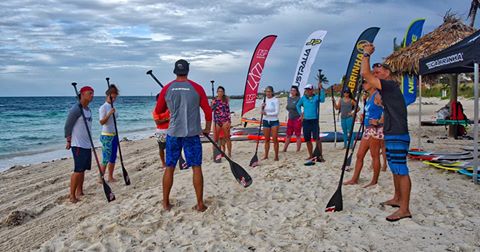 SUP CRUISE (FOR UP TO 8 PEOPLE)
2 days in St Barth': A 2 days private S.U.P cruise to St Barth aboard a 38 ft Catamaran. You will discover the marine park (Colombier) and ride in ST Jean, a wave spot.
Price for 2 days (up to 8 persons): 1422 euros ( 2 SUP included - 50 € each additional SUP)
7 days S.U.P cruise: Discover Anguilla's best beaches, Sandy island, Prickly pear, , Scrub island, St Barth and much more. A 7 days private cruise with huge downwinders.
O

ther Activities

For our non-sailor guests, or to entertain you when you take a break from your windsurfing session, boogie boards, surfs, surf boards, and stand-up paddle boards are available during opening hours.
E-FOIL
Fly over the water whilst exploring Orient bay and the islands. Electric foiling (efoiling) is so easy that almost anyone can learn, yet it is engaging for even the most experienced watersports athletes. Efoiling is fast, quiet and emission free - giving you the sensation of flying over water with the freedom to ride anywhere and anytime, without wind or waves. Electric foiling is as exhilarating as surfing without the waves so prepare yourself for an adreneline-filled day at premier e-foiling location!
1 hour introduction: fly above the water and learn how to turn and carving. (price 150 €)
30 minutes introduction to learn to fly on your knoees (price 80 €)
1/2 hour rental - 70 €
1 hour rental - 135 €
Pack 5 x 1/2 hour - 315 €

Pack of 5 x 1 hour - 595 €
HOBIE CAT
Explore Orient bay with a Hobie cat, or sail to Pinel island, Green Caye island or even Tintamare island (with instructor)
| | | |
| --- | --- | --- |
| 1 hour | 80,00 € | 95,00 $ |
| 2 hours | 150,00 € | 177,00 $ |
| 3 hours | 180,00 € | 213,00 $ |
| 4 x 1hour | 240,00 € | 283,00 $ |


SURFING
Saint Martin offers perfect conditions for Surfing. Orient bay is a perfect spot to surf the small and easy waves of Green Cay island (10 minutes paddle), discover the island of Green cay, the view on St Barth.
Surfboard Rental
WAKEBOARD
The center offers Wakeboard or foilboard in Orient bay - 10 -15 minutes 30 € , try foilboarding.
KAYAK
From Wind adventures center, you can reach Pinel island (25 minutes paddle) We provide you with waterproof bag, snorkelling gear.
| | | |
| --- | --- | --- |
| 1 day | 45,00 € | 53,00 $ |
| 1 hour | 25,00 € | 30,00 $ |
| 2 hours | 35,00 € | 41,00 $ |
| 1 week | 160,00 € | 189,00 $ |
Double Kayak rental in ST Martin - (Orient bay) - Deliveries possible anywhere on the island.
SNORKELING TRIP
St Martin and specialy Orient bay area offer perfect snorkeling spots. From Orient, you can discover Pinel island, Tintamare island, Green cay island, but also Creole rock. We do offer private snorkeling trips for 2 persons (Hobie cat trip, sailing trips) up to 13 people. Choose your way: hobie cat, motorboat, stand up paddle, giant paddle, sea kayak, sloop sailing boat, catamaran 38 ft.
MOUNTAIN BIKE
You can rent a bike weekly or per day (Trek bikes 820).
| | | |
| --- | --- | --- |
| 1 week | 125,00 € | 148,00 $ |
| 2 weeks | 210,00 € | 248,00 $ |
| 1 day | 30,00 € | 35,00 $ |